Wraven Design is Getting Cheeky at Caboose Farm again!
Saturday April 23rd at Washington house in Sabillasville, MD
http://caboosefarm.net/main-house/ for images.

Come out and join the fun! Boudoir days are a great opportunity to escape from work, kids, life.. hang out with the girls, joke, laugh, vent and feel beautiful and SEXY! in your own skin. Hot Mamas welcome! Show off that belly!
Indoor sets can include bed(s), leather bench, large windows, white window seat, stone fireplace, beautiful kitchen (think Susie Homemaker Pin up!) a gorgeous bathroom for makeup shots and a full bath tub for those that dare to go bare (with well-placed bubbles of course!), abundant outdoor sets optional – weather permitting.
Event is BYOB, refreshments and Hors d'oeuvres provided
$200 Boudoir Mini - 30 mins of shooting, one outfit, 10 digital images.
$300 Boudoir Session - 60 mins of shooting, two outfits, 15 digital images, "Little Black Book" – 5" square, 20 pages, black linen cover OR $50 in print credit through wraven.com
Gift Certificates are available for purchase if you would like to give a session as a gift. (Both to give your lady or friend a session for themselves or Ladies, to give that special someone an "IOU sexiness" certificate!)
Additional shoot time/outfit changes are available for a custom fee. Please see me for details. Additional digital images available for $50 per 10 files. $100 deposit is due in order to reserve session. PLEASE NO EXCEPTIONS.
Professional MUA/Stylist will be on site. Makeup is a special rate of $30 per person and hair will be $30-60 depending on length and desired style (a current photo of your hair will need to be sent to my MUA prior to your session for a quote) I highly recommend utilizing Joy's services. She does flawless work and getting pampered really makes you feel excited and ready for your session. It sounds superficial but all the girly fuss makes you feel like you can take on the world! That confidence really comes through in your photos.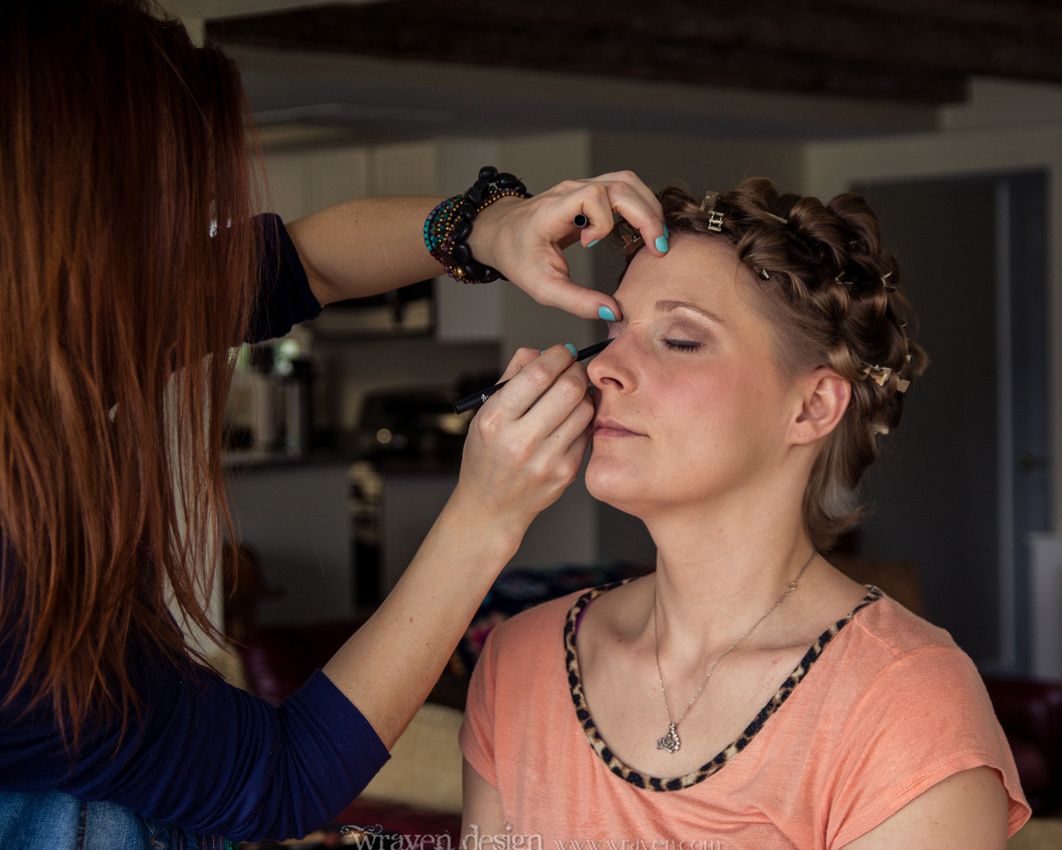 Please arrive at least 30mins prior to your session time in order to change & relax. Please arrive an hour and a half before your session time if you are booking professional hair & make up. Everyone* is welcome to come early and enjoy the day! (*clients only* No "chaperones" will be permitted at this event in order to protect the modesty of other clients. Thank you for understanding.)
PLEASE discuss makeup, hair, wardrobe and grooming with me BEFORE your session. Details matter! Let's customize your session... Love literature? Try the sexy librarian look. Nerdoir is my favorite! Does your significant other have a special subject that trips his or her.. trigger? Bring it up! We can make your session unique to your personality and that of your partner through wardrobe and props. As long at the concepts are tasteful, I'm always open to helping every client create the look that is unique to them and sure to please!

Email me at adriane@wraven.com
or contact me via my facebook page for booking! Wardrobe inspiration is available here:
http://www.pinterest.com/wravendesign/boudoir/
http://www.pinterest.com/wravendesign/snow-bunnies/