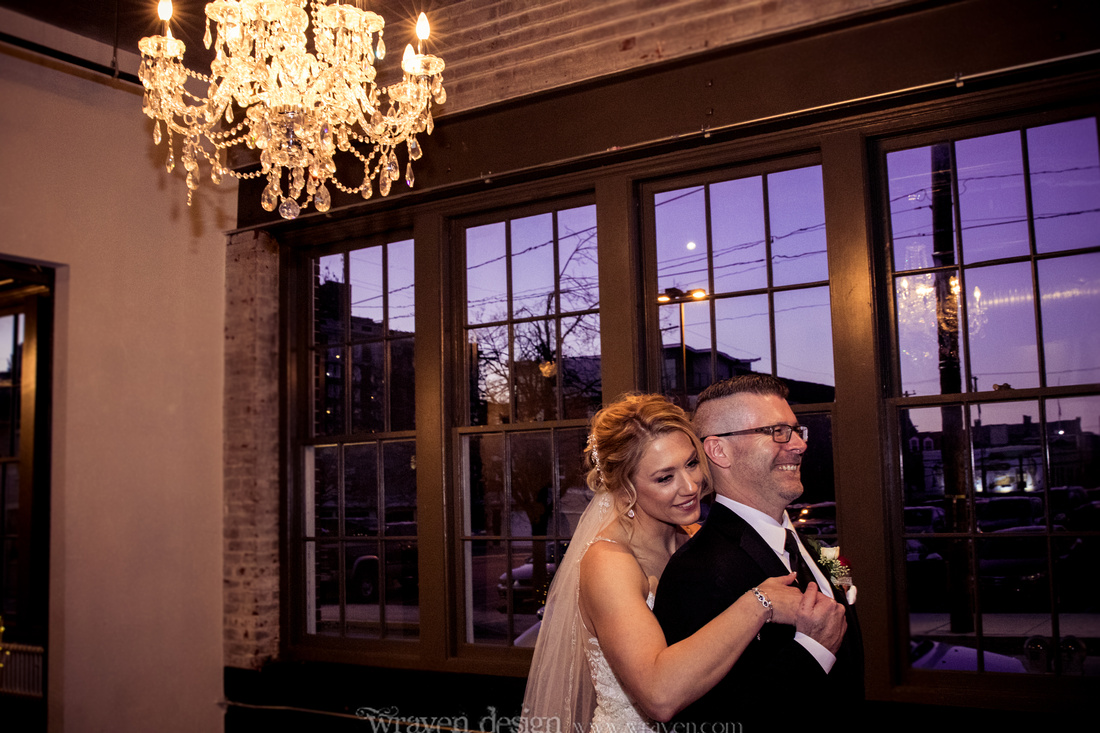 Tracy and Brian had a beautiful, intimate ceremony at The Bond in York, PA. This was my first time shooting here and I have to say, I love the space! It's simple and industrial which makes the perfect neutral backdrop to let all of your personal details shine. The full wall of windows and gorgeous crystal chandeliers made for just the right amount of sparkle for their winter evening wedding.
Tracy was stunning in a floor-length beaded gown and elegant updo. With her bridesmaids, the groom, and groomsmen all in black, the chic minimalist color palate was complete. In contrast, their gorgeous floral elements contained deep burgundy and amazingly scented pines, which really popped against the black and white.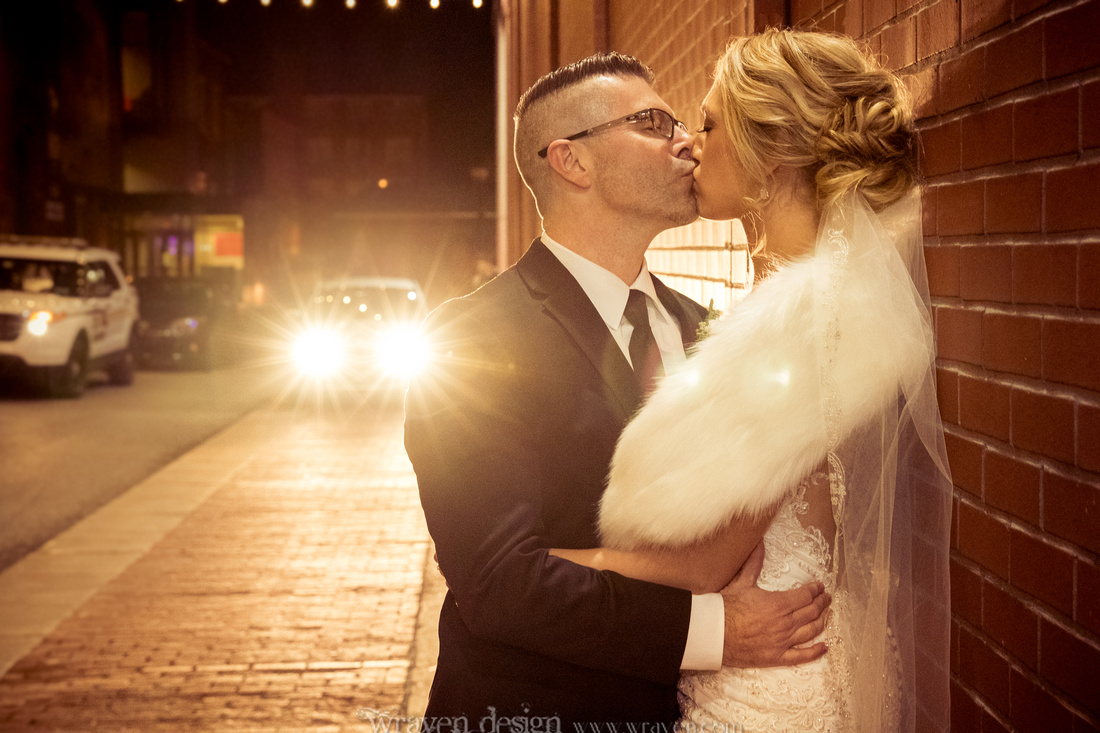 We even braved the cold to take outdoor shots in the streets of downtown York to continue the urban industrial vibe. (Shout out to Paige for flagging down this car and getting them to turn their high beams on! And to York PD for their cameo!)
Not even a major wardrobe malfunction could stop this couple and their gorgeous blended family from dancing the night away. Tracy and Brian's wedding was definitely a wonderful way to end a difficult year.