Haidyn Elise was born 9/6/12 at 7lbs, 8oz at 4:22am. She was diagnosed with hydrocephalus, a condition where babies have an accumulation of excess cerebrospinal fluid (or CSF) in the brain. When she was born she was taken to the NICU for fluid in her lungs as well but she was able to go home five days later. The neurosurgeon assigned to her case choses to wait before performing brain surgery for her VP shunt placement to see if the hydrocephalus would improve on its own.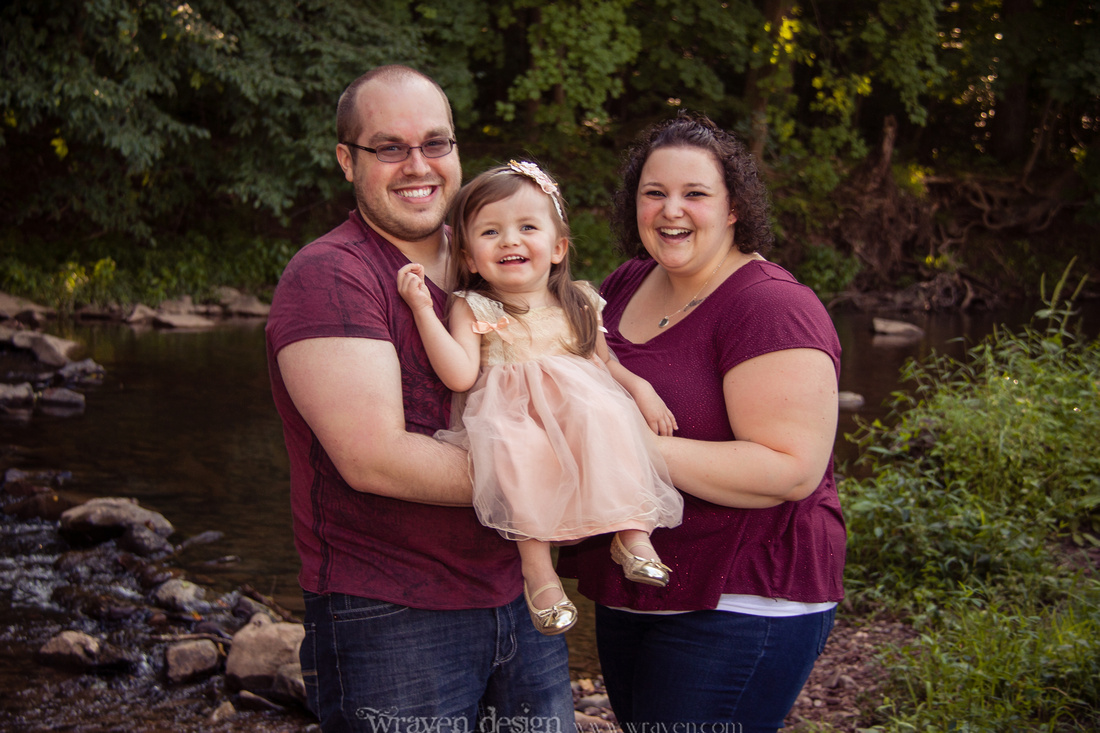 At eight months it was determined Haidyn did indeed need the shunt placement. On April 22, 2013 she had her first ever (and only, so far) brain surgery for VP shunt placement. This means there is a device in her brain that allows the excess cerebrospinal fluid to drain into a connected tube. This tube travels all the way to Haidyn's belly where it is reabsorbed. She hasn't needed any revisions or replacements so far. Haidyn's progress is remarkable as she is doing everything the doctors said she wouldn't be able to do and more! She has been seen by Birth Through Five (an Early Intervention program through the state of Maryland) since she was an infant to help with her development.
I met Haidyn last summer when we did our first shoot together. She has quite a personality! Haidyn is sweet and funny and always a pleasure to photograph. She may need a little extra patience and understanding so her processing time can catch up but we always create beautiful work together. She has a few sensory issues, particularly an aversion to the texture of grass but with the help of her amazing parents, Meghan and Bryan, she is learning handle them and so am I. A few concessions for textures or situations she is uncomfortable with, and we can have a lot of fun with our sessions! Since we've met, Miss Haidyn has done two storybook sessions as Tinkerbell and Little Red Riding Hood with her puppy Killi (named for the JRR Tolkien character… Nerds after my own heart!) as well as photos for her third birthday and a Christmas shoot with her cousin.
She has made so much progress that she was discharged from physical therapy on June 1, 2016! Haidyn has caught up to the curve and the physical therapists no longer need to intervene. What great news!! To celebrate, we did a special session today with another tiny yet resilient soul. Little Hope is a four-day old fawn who has taken to Haidyn so quickly! They are clearly the best of friends, sharing kisses and hugs while exploring the field at Wraven Design.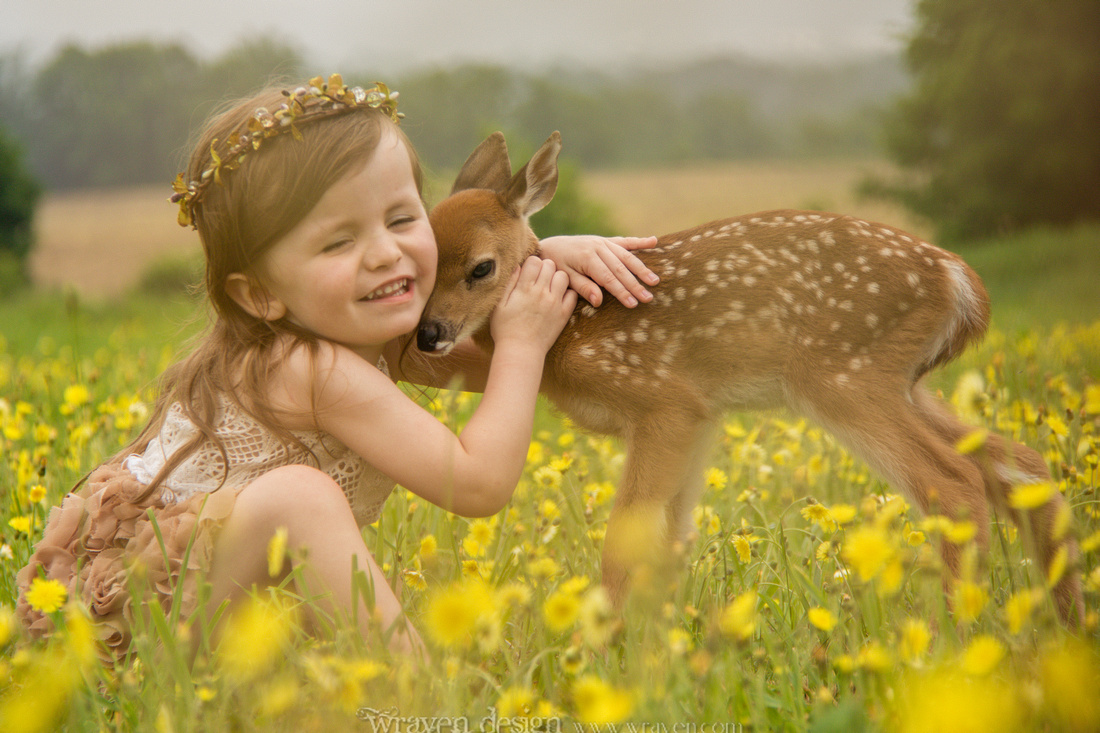 At the end of the summer we are planning another Storybook session for Haidyn's fourth birthday as Belle from Beauty & the Beast. I for one can't wait! I'm so proud of you, little Haidyn for beating the odds, surpassing all expectation and growing into such a wonderful little girl!
*** More Images of Haidyn and Hope ***
6/7/16 EDIT: Due to popular demand... The little fawn is coming back to Wraven Design! She'll be a bit bigger but will still have her spots. Sign up for your Call of the Wild mini session on Facebook or www.wraven.com