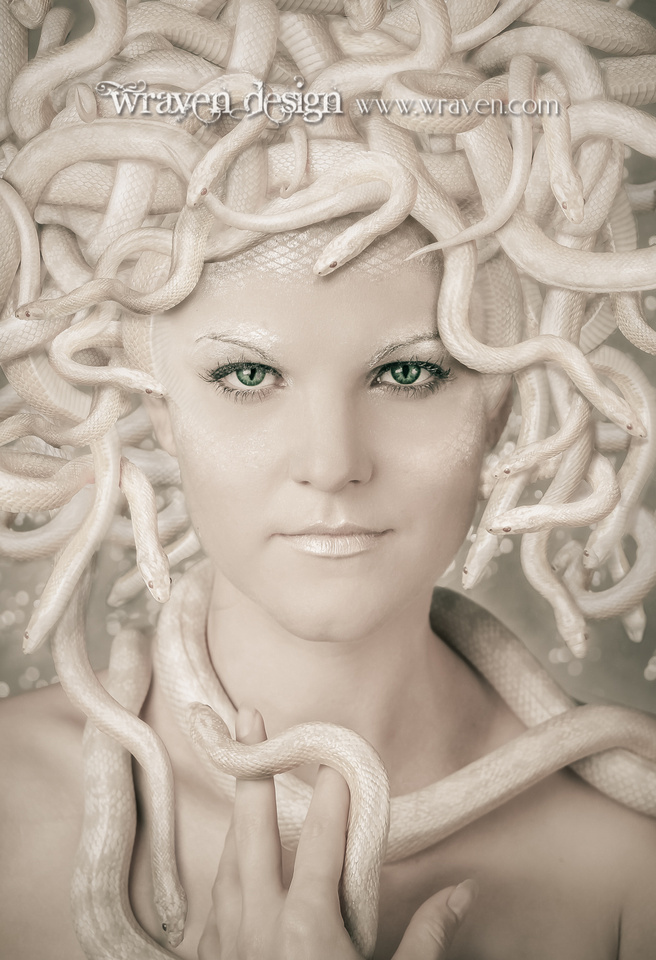 The Medusa Project: A digital art creation.
Models: Adrianne Thrush, Adriane Workman, Cara the Cornsnake
Medusa, one of the three Gorgons, daughter of Phorcys and Ceto, was the only one of the Gorgons who was subject to mortality. She was celebrated for her personal charms and the beauty of her flowing locks. Neptune became enamored by her and obtained for her favors in the temple of Minerva. This violation of the sanctity of the temple provoked Minerva and she changed the beautiful locks of Medusa, which had inspired Neptune's love, into serpents. Her body was covered with impenetrable scales and her stare had the power to turn a man to stone. Perseus rendered his name immortal by his conquest of Medusa. He cut off her head, and the blood that dropped from the wound produced the innumerable serpents in this world.
Some suppose that the Gorgons represented a nature of women.. beautiful yet deadly.. but I will let you be the judge.
Creating a digital composite. The finished product vs. the contributing files.